Let's be intentional about thriving in the new normal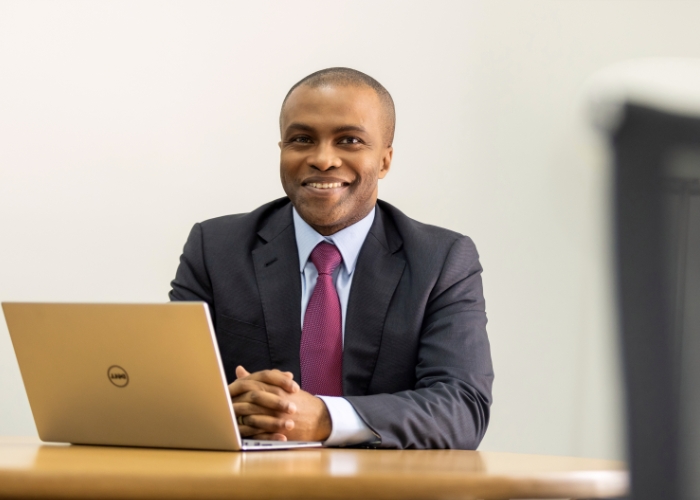 The "new normal" has become entrenched in our vocabulary and is manifesting in many ways. Although its novelty has diminished, many of its other attributes are still evolving.
We therefore continue to discover what this means in the different spheres of our lives and the businesses that we lead. It goes without saying that COVID-19 was a primary catalyst that plunged us into a crisis that required interventions such as the declaration of the National State of Disaster. Since then, to cope with and navigate through the pandemic, there have been various intercessions implemented by our government leaders in their responsibility for keeping our nation and its people safe.
In the same way, for us to thrive in the new normal and generate the desired outcomes, we as business leaders must be more intentional in executing the different leadership responsibilities that we have been entrusted with, and what is within our control. This includes not only the wellbeing of our businesses, but our own physical and mental wellbeing and that of our people.
Bankmed, led by our Board of Trustees, earlier this year hosted our annual strategic conversation, "Thriving in the New Normal." This presented an opportunity for us as leaders of the Scheme to pause, reflect and deliberate on the new normal and how best to thrive in this environment, in the interest of Bankmed and our members.
Our conversation for action was enriched by a variety of insights and contributions from our strategic partners and other sources. These included the following insights about the shifts impacting upon the global financial system (source: 2022 Banking and Capital Markets Outlook | Deloitte Insights):
Phenomenal growth in digitisation,
Convergence of industries,
Fusion of technologies,
Proliferation of increasingly intertwined ecosystems,
The blurring product constructs.
The above are only some of the developments that we deliberately have elected to follow, embrace and try to influence. They represent just a few of the evolving attributes of the new normal.
Bankmed is privileged to be a partner in health and wellness with leading banking (financial services) institutions in South Africa, and the partnership - set up by bankers for bankers - continues to create and nurture better value and tailored healthcare solutions. Our partnership with our administrator also stands us in good stead and is a source of exceptional value both for our clients and members. Some of our latest healthcare solutions, which change how patients access healthcare and the places of care, include:
Hospital at home,
Remote diagnosis/monitoring,
Virtual consultations,
Digital pharmacy,
Alternative wellness offerings, e.g. home-based screening (partly in response to the changing world of work).
Given the challenges that many of us have had to endure over the last two years and the normal work/life pressures that we generally have to manage, mental wellness has also become an area that requires attention. Part of the Scheme's response in this regard includes the mental healthcare programme that has been available to our members since 2021. But it is not enough for us to be just aware of the mental health challenges and the support that is available, we must be more intentional in providing and optimising available support.
Most of what is outlined above focuses on what we as Bankmed are doing to maintain and nurture our relevance as a health and wellness partner to our members and employer group clients, but these alone are not enough. One of the greatest shortcomings of the efforts made by medical schemes and employers is the less-than-optimum change in behaviour on the part of individuals. Change in behaviour is the single most significant ingredient for our health and wellness objectives to be realised. This is where we as individuals can be more intentional, to be healthy and thrive in the new normal.
If COVID-19 has taught us anything, it has been to never again take our health for granted. Now more than ever before, your health should be your greatest priority and ensuring healthy lifestyle choices and habits should be more than an annual resolution that gets forgotten mid-January. In order for us to thrive in this new normal, it is imperative that we take control of our health.
It will be very sad if we allow the lessons that COVID-19 imposed on us go to waste. Such lessons include the fact that vaccines are effective and result in significant reduction in infection risk, severe disease and death. Our wellness benefits are available for you to become more aware of the state of your health and we encourage you to optimise available benefits to manage medical conditions that you may be living with, so you can enjoy a quality life. Hopefully you can also assist further by changing your behaviour, to be less vulnerable in the event of future viruses or health challenges.
How we emerge beyond this winter is partly in our hands. Your call to action is to adopt a healthy behaviour, stay healthy, take the flu vaccine, optimise other available benefits to know your health, take appropriate action, and let's thrive together in the new normal.
Here's to your good health!
Teddy Mosomothane
Bankmed: CEO and Principal Officer