Optimising the crisis to entrench reporting and focus on health and wellness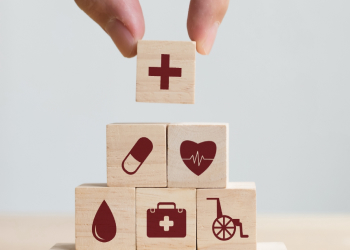 Amid the challenges imposed by the current COVID-19 pandemic, Teddy Mosomothane, Chief Executive and Principal Officer of Bankmed Medical Scheme, says that there is an opportunity to optimise the crisis to entrench reporting and focus on health and wellness.
This takes nothing away from how devastating the pandemic has been, and continues to be, but seeks to repurpose what the pandemic has forced us to learn, and employ that in our new normal. He notes that currently the entire nation is focusing on the COVID-19 pandemic, and that going forward, it would be extremely beneficial if we could harness the same kind of laser focus for general health. "Understandably, every business leader and/or CEO is eager to keep track of the effect that the pandemic has on their human capital, on the market, and ultimately on their bottom line. However, in the future, the hope is that business leaders continue focusing on the wellness of their employees in this manner, even when there is no pandemic to keep them up at night, or when we have learnt to live with and manage the virus."
Mosomothane is very keen to be clear, sooner than later, about what he envisages. Making reference to Bankmed in an attempt to make an example, he suggests that Bankmed, as an employer in this instance, intends to lead by example and enhance the pursuit of wellness objectives in a way that he hopes Bankmed's employer group clients will also embrace. To this end, Bankmed (as an employer), will build on the focus on COVID-19, and elevate reporting on general health and wellness to the highest level within the organisation, and facilitate action from the insights that such reporting reveals. If such reporting reveals prevalence or some health and wellness related concerns, there must be an organisation-wide commitment and investment in certain initiatives, to respond to those concerns, and facilitate change in behaviour both at organisational level and at employee level. Mosomothane suggests that COVID-19 has demonstrated that this is possible, and this is what has to be optimised.
Mosomothane highlights that flowing from what he has stated already, at least four key actions are necessary to achieve the desired outcome:
Identify a selection of health and wellness indicators relating to challenges that you wish to tackle in your organisation. Bankmed positions itself as a health and wellness partner to its clients, and facilitates identification of such indicators.
Assign reporting on such indicators to a senior executive within the organisation, and ensure that reporting takes place at the highest level. Do not be depressed by what the indicators may initially reveal about how bad the state of health and wellness may be, because you may surrender to the temptation to abandon this very important initiative. It may be helpful to create and link some rewards and incentives to such indicators, across the whole organisation.
Commit to behaviour changing initiatives, both at an organisational level, and at individual employee level.
Monitor, report, intervene.
It's understandable why wellness initiatives are so important. If successfully implemented they benefit the members, their employers as well as the medical scheme. Aside from helping to improve a person's longevity and their overall mental and physical wellbeing, they also aid in lowering the cost of health care, reducing absenteeism, increasing productivity, reducing injuries, compensation and disability-related costs, and they help boost morale within an organisation.
Teddy Mosomothane, notes: "Many years ago, medical schemes only got involved when their members needed medical attention. However, the more progressive medical schemes of today, such as Bankmed for example, have long opted to become more proactive by designing initiatives that are geared towards revealing health information to motivate members to make a positive behavioural change."
Looking at current wellness initiatives in the market, Mosomothane believes that their full potential is yet to be realised: "We need to accelerate our movement to the next level of maturity, and it is ironic that it is a global health pandemic that may very well be the catalyst to propel our journey forward. The pandemic has also made it necessary for wellness initiatives to be carried out differently, and the use of technology as an enabler has become a critical feature of the journey ahead."
"Our clients (the banks that are in partnership with Bankmed) are progressive and leading organisations who put the health and wellness of their employees first. The banks' response to COVID-19 has been phenomenal, in a very short space of time. Bankmed sought to complement this, from a medical scheme perspective, through an evolving and progressive response to the pandemic. As partners, we have an opportunity to draw lessons from the current crisis, and make more progress towards our health and wellness objectives."
Although Mosomothane's excitement about what is possible is evident, he also concedes he is keeping some ideas that Bankmed has close to his chest. Indications are that he wishes to keep space for input from his clients, so that they can co-create the solutions for the journey ahead, as partners in health and wellness.
"One thing this pandemic has proven – bad health is bad for us collectively from a wellbeing, health and economic point of view. As South Africans, we have the ability to vastly and rapidly improve the status quo of our health if we are adequately encouraged or incentivised to do so. Hopefully, we can learn from the COVID-19 pandemic, and use these lessons to find ways to improve our overall health and wellbeing as a nation," concludes Mosomothane.