We care about your health
Bankmed has over 100 years of experience in the Banking and Healthcare industry. As such, we are experts in providing insights into your wellness needs and have the ability to offer you a medical scheme tailored to your unique requirements.
We offer tools to measure and improve your health through the Wellness and Preventive Care Benefits. Our communication hub provides you with information, news and tips on how to create and maintain a healthy lifestyle. Your health and wellbeing is our number one priority!
Our History
Bankmed was established in 1914 as a closed medical scheme for the South African banking industry.
Bankmed offers cover to approximately 110 000 Principal Members within South Africa's banking institutions. This translates to providing over 215 000 lives with access to quality healthcare services.
With more than a century of experience in providing healthcare insurance, Bankmed has accumulated unparalleled specialist insight into the management of healthcare in the banking sector. As a closed medical scheme, owned by its members, the needs of the members are instrumental to the evolution of the business.
Bankmed offer you tailored benefit Plans that are competitive, comprehensive and affordable. Bankmed also offers wellness support to our employer clients and you (our members).
Our wellness programme includes preventive screening, early identification of disease, disease management programmes and various tools to maintain and improve your good health.
Bankmed is registered according to the Medical Schemes Act 131 of 1998. The Council for Medical Schemes has approved all our rules and benefits.
A Board of Trustees manages the Scheme for you. They put your interests first, and make sure we can keep paying claims now and into the future. You choose half of the trustees by voting, and your employers appoint the other trustees.
We give you cover so you can access quality healthcare
Bankmed takes part in a yearly survey commissioned by the Health Quality Assessment. This survey measures the quality of the medical care members of medical schemes receive. Based on the Health Quality Assessment 2019 findings, Bankmed members are ahead of the industry as stated in the report in most clinical quality indicators.
AA+ Global Credit Rating
Bankmed has been awarded the AA+ Global Credit Rating for the eleventh year in a row! We are one of only a few closed medical schemes in South Africa to have achieved this rating.
Bankmed is built on a solid financial base. We aim to give you benefits that exceed the market average.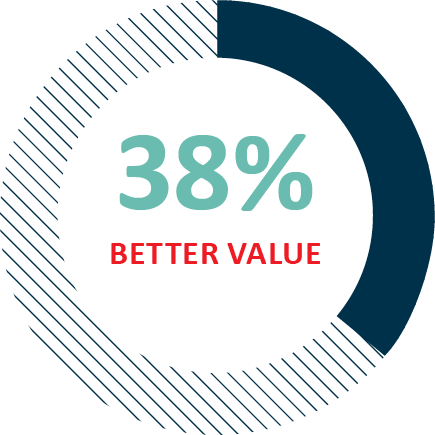 38% better value in 2020 (NMG) - Compared to the average open scheme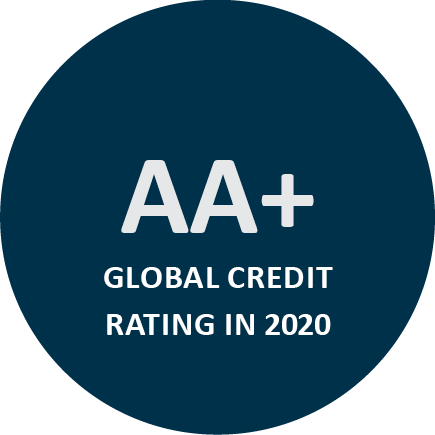 AA+ Global Credit Rating - 2020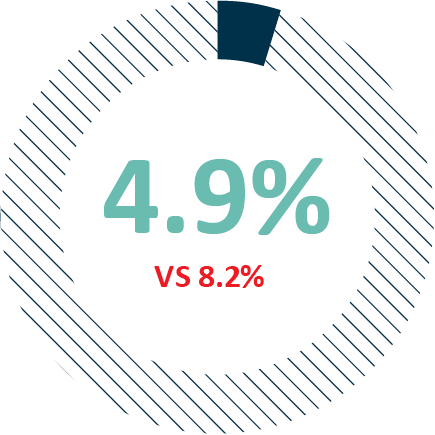 4.9% vs 8.2% - Non-healthcare Expenses Ratio (Administration, Managed Care and General Administration Expenses) Bankmed as at 31 December 2018 vs. Industry Average (CMS Annual Report 2018)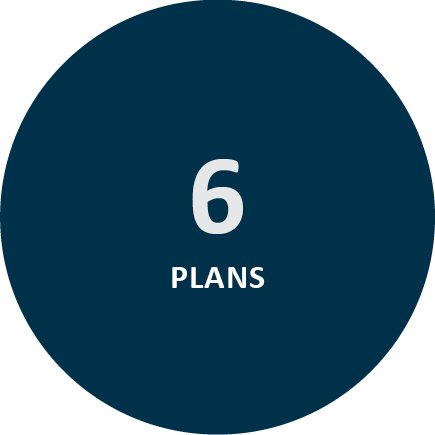 6 Plans - We offer a range of Plans to suit our members' healthcare needs and their pockets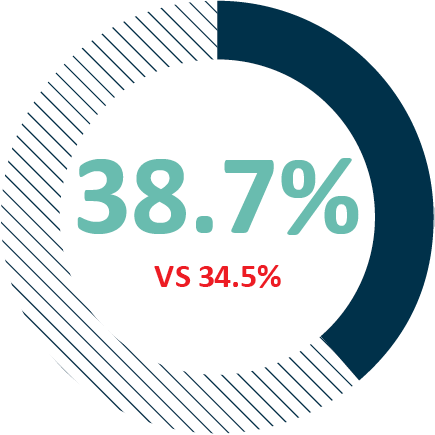 38.7% vs 34.5% Bankmed's solvency Ratio as at 31 December 2018 (CMS Annual Report 2018)
What sets Bankmed apart?
'We believe that we must embark on a journey aimed at dramatically improving the way our members engage with wellness. By assessing the way that the COVID-19 pandemic has so rapidly changed the way we manage our health and our behaviour, I believe that with the correct leadership and focus, we can do the same when it comes to managing our day-to-day health management going forward.' Bankmed CEO, Teddy Mosomothane.
Preventive screening tests and wellness initiatives
Our wellness initiatives at your work place, help you to identify any conditions before they become a problem. We pay for your screening tests and ensure that you get the best possible treatment. Aside from helping to improve your longevity and overall mental and physical wellbeing, wellness initiatives also aid in lowering the cost of healthcare, reducing absenteeism, increasing productivity, reducing injuries, compensation and disability-related costs, and they help boost morale and loyalty within an organisation.
COVID-19
Since the outbreak of the COVID-19 pandemic Bankmed has brought assurance to members with an agile response to the virus, keeping in line with the World Health Organisation recommendations ensuring we bring you comprehensive cover with your health and wellbeing our main priority.
We come to you
Bankmed has a caring and helpful contingency of professionals who come to your workplace to assist you with any questions about your Plan benefits or services.
Plans designed specifically for you
All our Plans, benefits and contributions are designed to reflect our intimate knowledge of your challenges, workplace environment, lifestyle choices and health risks.
We've gone digital
We have risen to the COVID-19 challenge and ensured that while face-to-face events are on hold, our virtual AGM and Year-end events are world class digital experiences. Bankmed has created a digital world to meet the evolving needs of our members.
Our Bankmed App and website are designed for a superior member experience. Our platforms have been crafted by User Design experts to provide seamless and effortless access to relevant forms, information and claim submissions at a click of a button!