NOMINEES' INFORMATION
Candidate List for election to the Board of Trustees.
The candidates are listed alphabetically by surname.
Ms Nalisha Baboolal (Maharaj)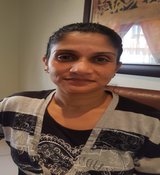 Ms Baboolal is a B Compt Honours graduate, solution driven, skilled business analyst with 15 years of experience across different functional areas in the corporate bank. She is seeking opportunities to transform business operations into fresh, cost effective solutions leading to efficiency. She earned several recognitions for her exemplary work ethic and performance. Currently she is overseeing processes to advance continuous improvement and errors to achieve competitive advantage and profitable growth. She collaborates with stakeholder groups across the organization to ensure business growth alignment, efficient operations and workflows. She is resourceful, works with integrity, professionalism and exceeds business expectations.
Mr Douglas William Bolt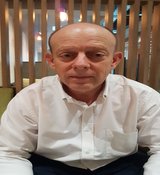 Mr Bolt has 35 years of experience in the banking industry ranging from retail banking to human capital roles. The last 14 years include successful professional experience in numerous managerial functions. He is recently appointed as Head of Reward for FirstRand. Prior to this, he assumed the Human Capital Executive role for FirstRand Corporate Centre. This vast experience includes retail-banking experience in management and HR administration, industrial relations, payroll, remuneration, project management, HR Specialist, succession and career planning as well as a specialist in remuneration. Mr Bolt also completed his Global Remuneration Professional (USA) and his BML UFS qualifications.
Mr Jeffrey Martin Cresswell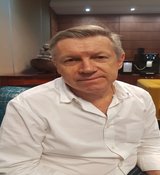 Mr Cresswell served as an employer appointed Trustee of Bankmed from September 2012 until his retirement from Standard Bank at the end of March 2019 where he was the Group Head of Pension and Benefits. These positions have given him extensive knowledge and understanding of the medical aid industry. He is able to apply both his legal and human capital experience in the employee benefits field to the role of Trustee. He believes that a Trustee must always act in the best interests of the members while at the same time ensuring the sustainability of Bankmed as an affordable benefit.
Mr Gordon Francois Elphick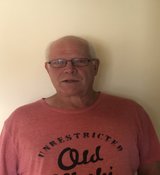 Mr Elphick has a Bachelors Degree in Management and Leadership. He joined FNB and served in various positions from junior clerks to executive positions. During October 2003, he was appointed as Chief Operating Officer of FNB's Banking Branch. He became Segment Head Agriculture at FNB Commercial Banking in October 2004. Mr Elphick retired in May 2006, re-joined in July 2007 as Branch Banking Special Projects. In June 2011, he was seconded to the Central bank of Zambia. He returned in October 2011 as FNB's Africa expansion team. In May 2012, he became Programme Manager. He is retired from October 2018.
Mr Jan Abraham Henning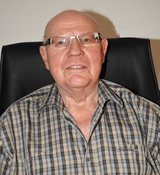 Mr Henning completed his AEP at Unisa and attended various accounting and management trainings. He retired after being the Principal Officer of FNB Pension Fund for 36 years. Mr Henning worked in the SA Financial Services Industry for 52 years and 7 months. Mr Henning served as a Bankmed Trustee since 1 July 2016 and he was a member of FirstRand Retirement Fund's Audit, Risk and Compliance as well as Member Engagement sub-committees. Lastly, Mr Henning is a member of the Financial Institute Pensioners Society where he is part of the National Council and the Financial and Investment sub-committees.
Mr Vinod Kalicharran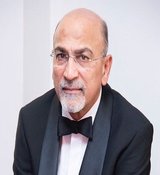 Mr Kalicharran has 31 years' experience in the banking sector; focused on retail, commercial, SMME's, personal markets, credit and risk management, information systems, internal audit, Home Loan and Debt Collection. He is currently a Non-executive Director, Board member of the Institute of Business Advisors, practicing Business Coach and Mentor and an accredited Facilitator, assessor for BankSeta, Services and ETDP Seta.
He has qualifications in Insolvency Law, Associate Diploma(Banking), Bank Credit Management, Project Management, Management Advancement Programme, Certified Professional Coach and Certified Director at IODSA. He is a member of the Institutes Directors SA, Business Advisors SA and Bankers of SA.
Mr Bongani Abeme Monedi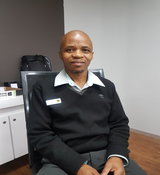 Mr Monedi has a Diploma in Management of People and Technology obtained at Da Vinci Institute and he is currently enrolled with Unisa for Labour Relations Management. He started as a collection official at First National Bank, and has fulfilled various other roles. Currently he is a Service Host.
Mr Mervyn Moodley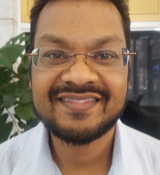 Mr Moodley is a CA(SA), equipped with the vision and purpose to drive organizational change and the ability to adapt positively to any challenges that arise both personally and professionally. He is an excellent communicator with well-developed interpersonal skills. He has the ability to form trusted relationships with subordinates, external clients and superiors. He has a proven track record of responsibility, integrity and commitment to company objectives, and is an FNB representative member of 3 body corporates. Mr Moodley has in-depth knowledge of accounting principles and practices in Retail, Support and Commercial Business within the financial services industry.
Mr Noah Nookalu Gungia Naidoo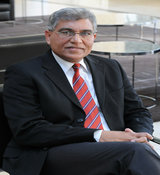 Mr Naidoo is a South African that has lived, studied and worked locally and abroad. He has gained extensive experience both at Corporate and Not For Profit Organizations. He is committed to making a positive difference, and fully understands the need for good governance. He has served as a Senior Director at both Standard Bank and ABSA/Barclays Africa and has a very good understanding of the key issues that confront members and stakeholders. He believes that his contribution to the Bankmed Board is clearly demonstrated through fellow Trustees who nominated him to the position of Vice-Chair in 2018.
Mr Marquis De Jersey Noël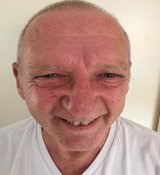 Mr Noël worked in various departments in relation to financing of Assets at WesBank. Currently he is responsible for audit, process management and assessment of work. He believes in sustainability, profitability and excellent service, being aware of associated costs. He is extensively involved in Salary and Working condition negotiations and believes in fairness, irrespective of race, religion and gender. He plays a vital role in relation to budgets, finances, investments, policies and benefits. He challenges and questions events and decisions. Assertiveness is one of his strengths. As a Bankmed trustee, he would ensure achievement of quality benefit related to costs.
Ms Akhona Anele Phokomela
Ms Phokomela is a Certified Internal Auditor and a Risk Management Specialist with over 14 years' experience in internal auditing; enterprise risk management; compliance monitoring and business advisory. Her key areas of expertise are risk assessments and providing advice on corporate governance, embedment of policies and controls as well as monitoring compliance with laws and regulations. She also has experience in Performance and Stakeholder management, reporting to the Audit and Risk Management Committee on high-risk areas and alignment of risk management projects to the business strategy.
Mr Letsatsi George Pole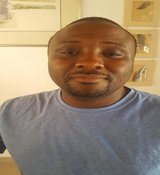 Mr Pole is currently the Model Development Manager at ABSA. He was a Trustee of FNB Pension Fund for four years and the Chair of the Death Benefit Distribution sub-committee. He has experience in credit risk capital model development, credit risk pricing, as well as profitability and liquidity analytics. Mr Pole has a BSc Honours in Actuarial Science and a Diploma in Actuarial Techniques. He is also a Technical member of the Actuarial Society of South Africa.
Mr Kenneth Hlako Rachidi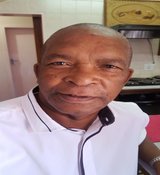 Mr Rachidi has a B.Com. Degree and he completed two short courses namely, Effective Risk Management and A Framework of Projects. He held various leadership positions and was involved in community activities. He worked mainly in financial institutions as a teller, credit analyst, human resources facilitator and practitioner and consultant. He was an executive Trustee of a training entity and a non-executive director of various entities. He managed his training consultancy business and specialised in development of SMEs. Currently, Mr Rachidi is a pensioner and a Board member of Chris Hani Bara Academic Hospital and two other NGOs.
Ms Simnikiwe Thutha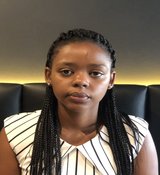 Ms Thutha is an ambitious, self-motivated and hardworking individual. She is highly organized and efficient, with an ability to prioritize effectively to accomplish objectives with creativity and enthusiasm. Her ability to develop solid relationships with multicultural stakeholders at all levels allows her to have a participative leadership style, and proves that she is able to work well with members of a team. She is adaptable, open to learn, and is seeking an inspiring and challenging career path.