4 Questions to ask yourself when choosing your plan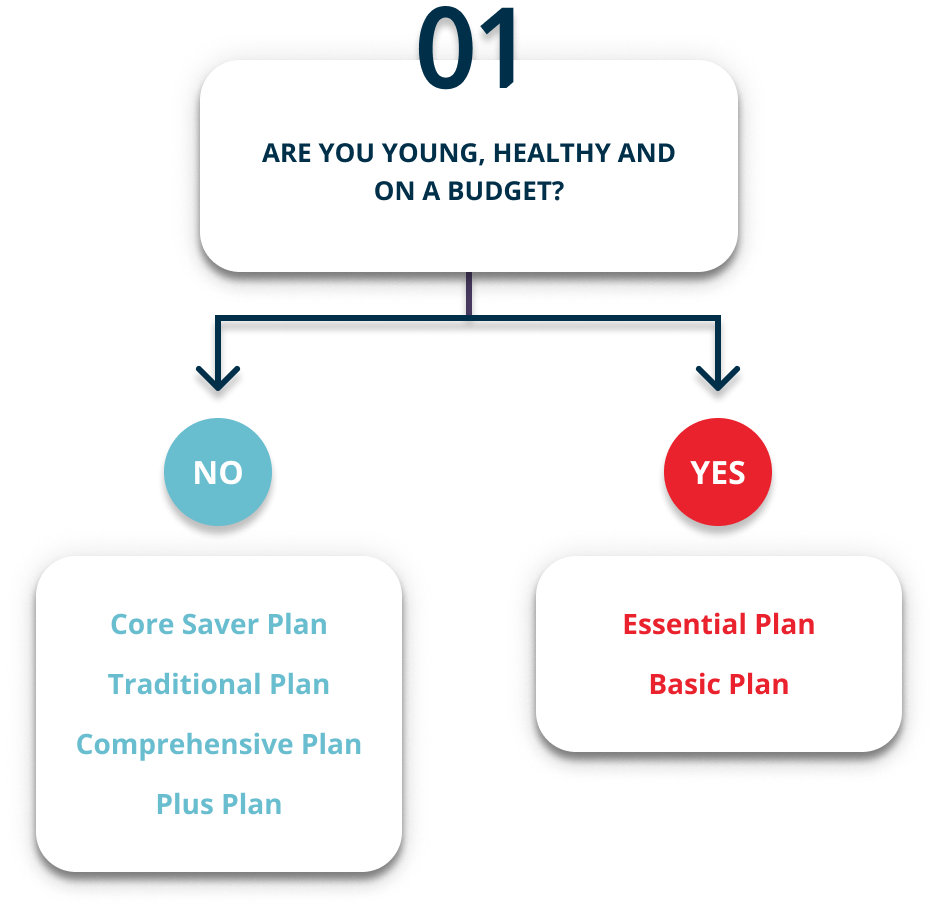 The Essential and Basic Plans provide cover for basic healthcare expenses, known as Prescribed Minimum Benefits (PMBs).
This means you receive cover for PMBs even if you have a restricted budget. You are required to use our Bankmed networks to ensure full cover.