COVID-19 Q & A with Healthcare South Africa publication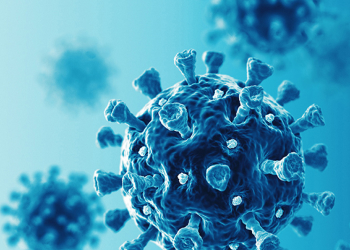 Teddy Mosomothane, Chief Executive and Principal Officer of Bankmed Medical Scheme, speaks to Healthcare South Africa about Bankmed stance during the COVID-19 pandemic.
1. COVID-19 concerns
Liz: What is your main concern with respect to the scheme sustainability and keeping members covered during the COVID-19 epidemic?
Teddy: Keeping Bankmed members covered is what we do best, and our response to COVID-19 is evolving and progressive, in the best interest of our members, at a time when they need us the most. We are committed to keeping them covered. Our main concerns include the impact of the pandemic on mental health, the sustained interruption to the execution of wellness initiatives, the deferral of necessary healthcare interventions, and interruption to chronic medication compliance. COVID-19 is also accompanied by so much uncertainty, and medical schemes (and their sustainability) are not immune to the unfavourable impact of the crisis on the economy.
2. NHI concerns
Liz: There have been some articles in the press that predict that COVID-19 will hasten the implementation of NHI as 'the public and private sectors will have found a way forward' and others that say the opposite; that COVID-19 will ensure that there is less money than before, so NHI will be pushed to the background. What is your view?
Teddy: Our view is influenced by hope for solutions that will serve all citizens. That is something that a global crisis like COVID-19 prioritises in one's mind. We are therefore hoping for what has been referred to as a "greater good" principle to underpin a collaborative response, from the public and private sectors, towards an inclusive healthcare solution that still acknowledges the role that can be played by different stakeholders. We believe that COVID-19 is imposing some lessons that are useful for solutions that we really need, and this will include optimisation of virtual care, just as one example.
3. Health Market Inquiry (HMI)
Liz: Are there any recommendations made by the HMI for funders/ medical schemes that you might consider implementing even if not required by legislation?
Teddy: We have taken a proactive approach, where it is practical to do so, regarding the recommendations made by the Health Market Inquiry (HMI). We do this by having ongoing consideration of the recommendations through at least one of the internal sub-committees of the Board. This has allowed us to assess the gap between what the recommendations envisage, and where Bankmed is, and determine what steps are appropriate and practical to take in the interim. This process is proving to be very useful and progressive to us. It is, however, not our intention to comment on any recommendation in this response.
4. Scheme related questions
Liz: Bankmed's administration costs are 4.8% when measured as a percentage of GCI, which is lower than the close scheme average of 5.37%. In addition, Bankmed's admin fees are also lower than other schemes administered by Discovery Health (Pty) Ltd. Please comment.

Newton: "Bankmed strives to keep Non-Healthcare Expenditure as low as possible, by applying cost savings measures where ever we are able to, without hindering the quality of service delivered to our members. Bankmed has negotiated a very competitive administration fee with Discovery Health (Pty) Ltd, being the largest medical scheme they administer, after Discovery Health Medical Scheme. This administration fees form a large portion of the Non-Healthcare Expenditure, which is also major factor in keeping Bankmed's Non-Healthcare Expenditure percentage, as a portion of GCI, lower than the closed scheme average."

Liz: Your three most expensive options (Bankmed Plus, R4 383 pabpm, Bankmed Comprehensive, R2 306 pabpm and Bankmed Traditional R1 999 pabpm) all have negative operational results and high claims ratios, two of which are over 100%. This means that lower income earners are subsidising members on more expensive options with richer benefits. Is this defendable?

Teddy: Cross-subsidisation is an inherent factor in the business of a medical scheme. We look at our benefit options individually and collectively, in the best interest of all our members. We strive to find the right balance, and this is central to managing the Scheme's benefit options. We believe that we are doing very well, but this is an ongoing task.
| | | | |
| --- | --- | --- | --- |
| Bankmed Basic | 85,800 | 1,198.81 | 76.54 |
| Bankmed Comprehensive | (205,050) | 2,306.88 | 103.05 |
| Bankmed Core Saver | 139,536 | 1,437.31 | 76.37 |
| Bankmed Essential Plan | 20,944 | 892.54 | 38.03 |
| Bankmed Plus | (56,779) | 4,383.19 | 110.59 |
| Bankmed Traditional | (4,401) | 1,999.06 | 96.27 |
Source: CMS Annual Report

Liz: Your solvency ratio strengthened from 38.82% in 2017 to 41.73% in 2018, a strengthening of 7.5%. As the Principal Officer, at what point is a solvency ratio 'enough', and opt to increase premium contributions by less?

Teddy: Bankmed's contribution increase considerations are always biased towards affordability considerations, without compromising the sustainability of the Scheme. Comparative information available to us at the time of 2019 Roadshows, partly about the 2020 contribution increase, showed the picture further below (with Bankmed's contribution increases relatively stable and generally lower). So, Bankmed always considers lower contribution increases, and this is made possible by relatively stable reserves. There is an ongoing and deliberate effort to utilise reserves for the benefit of the members.
It is also worth noting that Bankmed's claims ratio in 2018 (which is the year for which we have the latest CMS Annual Report) was 94.8% against the industry average 90.2%.