It's time to restore our strength and nurture our resilience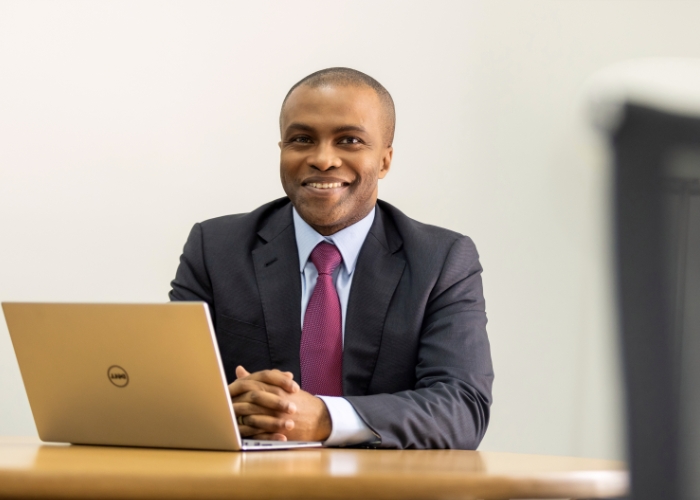 At the time of writing this note, one of the news channels on TV, at the top right-hand corner was reflecting "DAY620 LEVEL 1 SALOCKDOWN".
By now we have all come to know what that means. It is exactly why many of us, who are, by the way, fortunate enough to still be standing, may feel like it has been a long and challenging two years. I reiterate that we are fortunate because many families have lost loved ones due to COVID-19. We should be grateful that we are still standing, notwithstanding the challenges. As 2021 draws to a close, I believe it is time to restore our strength and nurture our resilience.
Mahatma Gandhi suggested that "Strength does not come from winning. Your struggles develop your strength. When you go through hardships and decide not to surrender, that is strength." COVID-19 has come with stubborn struggles, which have tested our resilience, and I would like to believe that we have decided not to surrender. We have persevered and we can do more. Compared to the state of affairs this time last year, we can actually get as close as possible to winning because vaccines are available, and the behavioural changes that are required of us are doable.
Although I am now based and work in Johannesburg (for a while now already), I originally come from Cape Town, where Bankmed's head office was until the end of 2008. I have family that is based in a township called Kayamandi, in Stellenbosch. I grew up around many who had come from other provinces to find work in the urban areas. Although the world has now become more of a global village, I can relate to the excitement I used to observe from the faces of those who would be preparing to go home for the festive season, to find new strength and foster their resilience, after a long year of hard work.
In the course of the year, as vaccination was opening for the different cohorts, I did my bit as a responsible family member to get as many members of my family registered for vaccination. I was quite pleased with how the family responded to getting vaccinated. Obviously I am now also vaccinated, together with my wife and two daughters (20 and 16). I was pleased that there was no vaccine hesitancy from my daughters. All that is left for me to do is to continue complying with the COVID-19 protocols, and encourage others to get vaccinated. So, as we enter the second festive season that is constrained by COVID-19, I am cautiously at ease about going to visit my folks, because of their response to the need to be vaccinated. But I cannot overemphasise how careful we must all continue to be. No one is safe until we are all safe. Have you been vaccinated?
Talking about encouraging others to get vaccinated - the latest news suggests that the stance taken by many companies is evolving towards mandatory vaccination. This is an understandable and necessary evolution, and the process that the government is following in this regard is also necessary (although one wishes that we would have been further down the line in that regard).
Last year this time the pursuit of population immunity would have seemed like an unreachable dream. Now, it is up to us, and we can do a whole lot better than where we are at a national level. I would encourage the news channels, in addition to showing how long we are into our lockdown, to also start showing the national vaccination rate as a standard feature. At this point it may not be the most encouraging indicator (42.9% as at 5 December 2021 at national level, and Bankmed's rate was 56.3%), but it will remind us of how we are doing. It is my wish that we would all just do the responsible thing and get vaccinated.
I would like to thank the Bankmed team, including trustees, staff and service partners, for our resilience throughout the year. We lead an exceptional medical scheme, a partner in health and wellness to our employer group clients who are pillars of our economy. We continue to demonstrate and support better value for our clients for more than a 100 years, and we are still going strong. Lastly, it is Bankmed's wish that the festive season will be safe and cheerful, while complying with COVID-19 protocols, and that you will make time to rest, reflect, restore your strength, and nurture your resilience for the journey ahead.
Here's to your good health!
Teddy Mosomothane
Bankmed: CEO and Principal Officer