As a valued member of Bankmed, our number one priority during the COVID-19 pandemic is to keep you and your loved ones informed, safe and most importantly covered!
Bankmed is taking the COVID-19 outbreak seriously and has decided to offer our members the best possible cover during this period of infection.
How are you covered?
We have tailor-made a basket of care to meet the unique needs of our members during this pandemic.

COVID-19 Isolation Hotel benefit
Through our administrator, Bankmed is able to offer an additional benefit, giving members access to Isolation Hotels. These isolation hotels provide members diagnosed with COVID-19 or exposed to and tested for COVID-19, an alternative place to self-isolate.
It must be emphasized that this project is in its pilot phase because it has not reached a country-wide level of maturity. The hotel rooms for this initiative have a limited capacity and it is advised to call the hotel to make a booking BEFORE going to the hotel. The hotel will not allow check-in without pre-authorisation and a confirmed booking. Diligent efforts are being made to scale this up across other cities and metropolitan areas but this will depend on the willingness of other hotel groups to participate in this initiative.

Virtual and Telephonic consultations
As a Bankmed member, you can now consult with your Healthcare Professional in the comfort and safety of your home*.
We offer you a virtual (video call) and telephonic consultation option.
Before the COVID-19 pandemic, the Health Professions Council of South Africa (HPCSA) required that specific prerequisites are met for a virtual consultation to be considered valid. These were as follows:
There must be a pre-existing relationship between the Healthcare Professional and the member.
There must have been a face-to-face consult within the last six months.
These prerequisites have since been relaxed by the HPCSA to improve access to care during the pandemic. The only requirement during this time is to ensure that you and your Healthcare Professional agree on the virtual consultation platform to facilitate this process.
*Plan benefit rules apply. However, telephonic and virtual consultations are reimbursed at lower rates than a face-to-face consultation.
COVID-19 risk assessment
You can understand your risk status at any point in time by completing the COVID-19 risk assessment. The assessment is a set of questions which determines if you may be presenting with symptoms suggestive of COVID-19 or may have been exposed to COVID-19 infection and need a consultation with a doctor.

Pulse oximeter
Some high risk members with COVID-19 that develop pneumonia may suffer from oxygen deprivation, or "silent hypoxia". For these members, a pulse oximeter can detect oxygenation problems at an early stage, and will allow for early treatment referral before members are critically ill.
The benefits for high-risk COVID-19 positive members includes funding for a pulse oximeter and monitoring of the member. The benefit includes funding of appropriate consultations (up to 3 consults with a wellness consultant) to track and monitor oxygen-saturation levels with appropriate referral to a GP where necessary."
Members who qualify for the pulse oximeter device are those with confirmed COVID-19 disease who have been identified as potentially at a higher risk of severe COVID-19 disease due to:
Their age
Their underlying chronic medical conditions
And who meet the Scheme's clinical entry criteria.
Once a member is identified, the member will receive a call from the Oximeter Support call centre. Arrangements will be made for the device to be couriered. Discovery Health has partnered with Dis-Chem for this initiative. Dis-Chem will courier the device with the patient brochure.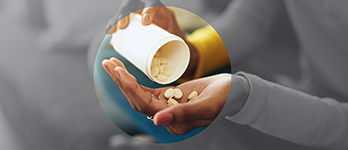 In-and-out of hospital treatment
Bankmed will cover the cost of treatment in- and out-of-hospital if a member is diagnosed as positive for COVID-19 from our Insured (Risk) Benefit.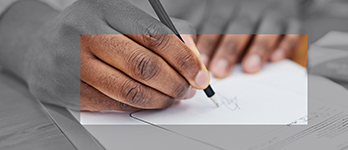 Diagnostic testing
Bankmed will cover the cost for a COVID-19 test for members across all Plans from our Insured (Risk) Benefit, subject to Diagnostic testing in accordance with the NICD protocol and referral by your Healthcare Professional (regardless of a negative or positive result).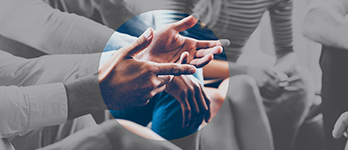 Relaxed network restrictions
Bankmed will waive network restrictions for the COVID-19 condition only so that members have convenient access to all available hospitals, specialists and General Practitioners during this pandemic. The relaxation of network restrictions is specific to COVID-19 because this outbreak requires emergency intervention.
Frequently asked questions